Cacao Editions is a small and highly specialised digital printmaking studio. Every print here is made individually, carefully tuned by hand, within a tightly controlled digital workflow, optimized for best quality. Fine and final control is offered here to empower the artist, breathing life into their art.
Cacao Editions exclusively produces exhibition format, museum-quality prints. The printmaking process, equipment and materials are carefully selected to attain the finest prints possible today. Rich full colour to neutral black and white prints can be made on a variety of photo gloss and matte fine art papers.
Cacao Editions works closely with artists and photographers, preferring a  personal approach, with a deep understanding of the artist and their unique styles and requirements.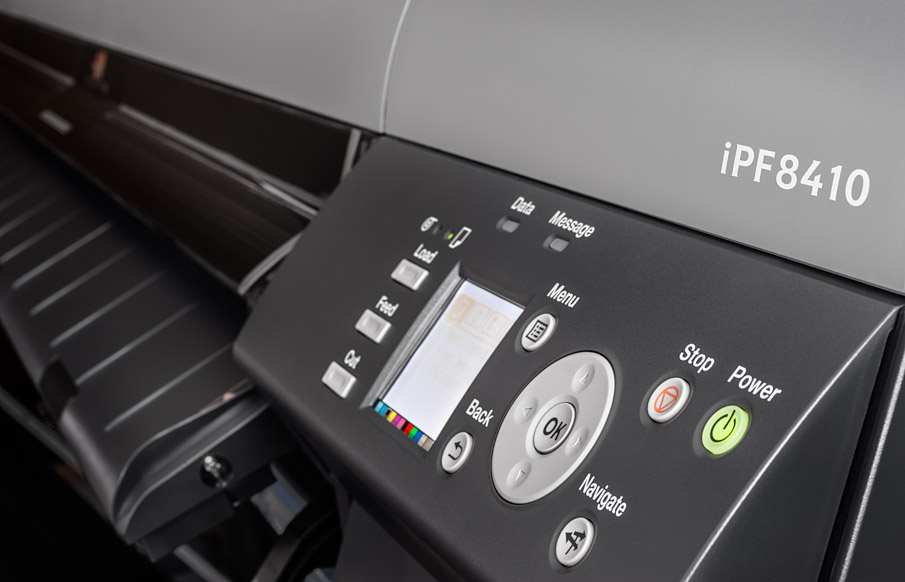 Printer
Cacao Editions is equipped with a Canon imagePROGRAF iPF8400, 12-colour pigment ink printer (also known as iPF8410 in Southeast Asia), an aqueous pigment ink digital inkjet printer. Prints can be made on a wide variety of media up to 44 inches (111 cm) in width, and nearly any desired length. This printing technology has been relied on by many discerning top professionals around the world to produce some of the most beautiful and longest-lasting prints ever.
At Cacao Editions, printer calibration (not the same as ink and paper profiling) is performed regularly to maintain consistent and expected printing output. Frequent print quality checks ensure the printer is behaving properly for every job, regardless of paper choice. High-magnification loupes are used to ensure precise dot formation and placement on paper. Any trace of irregularity, micro-banding or printing defect is not tolerated.
In the pursuit of ultimate quality, Cacao Editions unconventionally prints using the printer's maximum quality mode only, with bi-directional printing disabled. In this mode, the printer has to pass the print head carriage twice as many times over the same strip as the next highest quality setting. Print times are more than three times slower overall, when compared to the standard print mode with bi-directional printing. However, tests have shown that dot smoothness and placement precision is appreciably better. The newer screening algorithm of the iPF8400 improves upon previous models, and even exceeds competing printer brands in certain aspects.
Ink
Canon's original 12-colour LUCIA EX pigment ink set is used for all printing. The Lucia EX pigment inks have proven to be the all-round best ink set after considering the many requirements of fine art printing. It achieves excellent gamut on a wide variety of paper types from glossy to matte. Colours are lush, rich and smooth. Blacks are deep and solid. A very high level of detail and tonal separation is possible.
Print permanence on many high-quality papers with these inks has been shown to be excellent in testing by the two most respected and independent industry experts. These inks are water-based, and thus more environmentally friendly. Pair that with clean and quiet printing technology that generates no by-product waste and no toxic fumes, it is a wonderful thing.
Cacao Editions will never consider using third party inks, which will compromise colour gamut and density, print permanence and consistency.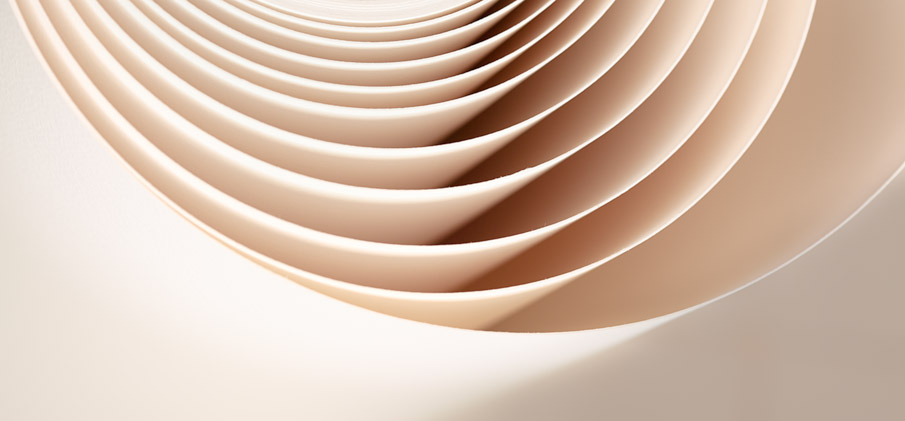 Paper
After extensive and constantly ongoing tests and research, Cacao Editions recommends a selection of media from Hahnemühle, Canson and Epson for most general projects. Exotic papers are specially imported for special projects that require them. Each unique paper surface exudes character that suits different artistic styles.
Cacao Editions strives to make good recommendations for your projects. Only the highest quality papers with good print permanence are used. All fugitive combinations are avoided. Cacao Editions does not have any relationship with product companies that influences our choice of printing materials. Our recommendations are always what we personally believe to be the most ideal for a particular project, to the best of our current knowledge.
Our papers are treated with great care by storing them in a humidity-controlled space, and never handled directly, only with 100% cotton gloves.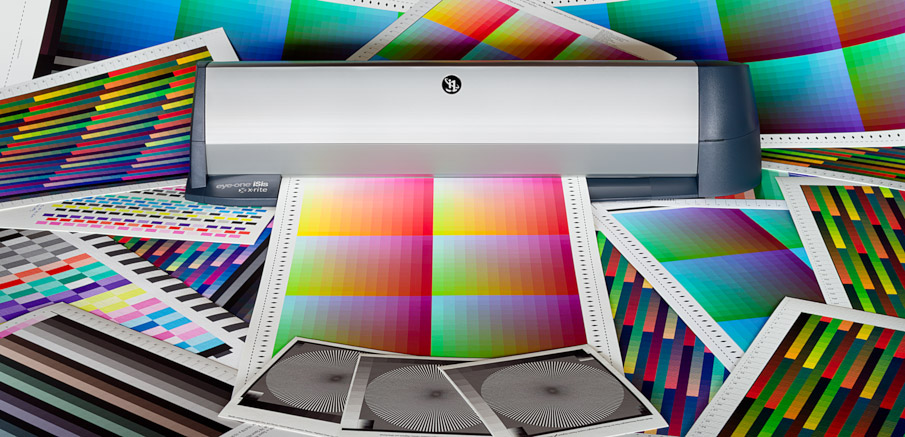 Colour Management
Top-notch colour management forms the foundation of fine printing. It is the best-known way to consistent, predictable and repeatable colour appearance across different devices in a digital imaging and printing workflow.
As photographers, designers and artists working digitally today, we begin with our monitors – the window to visualizing our creations. But only with proper calibration and profiling, can they be used for critical tone and colour evaluation. Colour reproduction issues are often related to uncalibrated or poorly calibrated monitors. Cacao Editions main colour critical monitor is a high quality, wide gamut IPS colour LCD, which is regularly calibrated and profiled.
Paper manufacturer generic profiles are never used for any kind of printing. Long years of experimentation have been invested to discover the best methods for making our custom printer ICC profiles that offer superior rendering of out-of-gamut source colours and highly accurate in-gamut colours. We always achieve superior results against the paper manufacturer's profiles. Every ink and paper combination is a custom setup. Poor quality generic profiles are nearly always the cause of poor printing quality after all hardware problems are sorted out.
For every unique paper, appropriate inking levels are carefully selected and adjusted for optimal gamut, density, smoothness, neutrality and separation, while looking out for problems of over-inking, mottling and pooling. The ink and paper combination is then profiled, using custom in-house printing targets designed to tease apart knotted tonal and colour ranges. The result is excellent custom printer ICC profiles for every ink and paper combination we use, absolutely vital to producing the best quality prints.
For scanning our printer targets, Cacao Editions uses a professional-grade automated spectrometer – the X-rite i1iSis XL. This device is highly accurate, consistent and repeatable. Prior to acquiring the iSis, measuring by hand with an i1Pro and later with the updated i1Pro 2 proved to be too inconsistent to bear.
It is impossible to judge prints and proofs fairly in poor quality light. For consistent critical print viewing, Cacao Editions uses SORAA 5000K Vivid and Solux 4700K lights.
Digital Imaging
The very best prints start with the very best file you can get. The methods we use are not necessarily the fastest, and sometimes unconventional. They are chosen simply because they represent the very best practices available today. Localized tone and colour adjustments are vital to making prints more dimensional, exuding a sense of light.
This is often achieved through careful painting through high-bit layer masks, often blended with image-based luminosity masking. Over the years, as digital photography and imaging came of age, several innovative and remarkable developments have surfaced, raising the bar for high-quality digital image processing significantly. Image files are massaged and treated using our custom developed techniques. For certain edits, images are processed using specialist software that produces vastly superior results to natively available tools in Lightroom and Photoshop. Work at Cacao Editions goes on continually to research, experiment and innovate new better ways of rendering images.
Framing and Presentation
Cacao Editions works closely with museum conservation-grade professional framers to craft beautiful, long-lasting frames for your artwork. A wide range of excellent framing materials is available for your selection. Every frame is custom made to order. We are able to advise on appropriate framing and presentation choices if you choose to frame elsewhere.
Artist Copyright and Digital Asset Management
Cacao Editions handles all digital image files with great care. Under no circumstances will we allow additional editions to be printed from our clients' digital files unless written permission is given by the client. The artist or the copyright holder of the original art work will retain whatever rights they possess. All prints which do not meet our standards will be physically destroyed to prevent misuse. Backing up and archiving of digital files is fully the client's responsibility. Cacao Editions may retain digital files for our clients' convenience if repeat orders are expected, but this should not be taken as a file backup arrangement.
Turnaround Time
Every project has its own unique requirements. Some can be completed in an extremely short period of time, while some take many weeks to distil. The usual turnaround time is 2 weeks from receiving your files to delivering the work if all the required printing materials are in stock. Rushed jobs will be accommodated whenever possible, at additional charges.
It is difficult to guarantee a fixed turnover time due to the nature of custom projects that we do. Our work is also highly dependent on keeping the printer in top-notch condition and the availability of international or local printing supplies. We work within a just-in-time supply chain, to ensure optimal materials for every job.
Indemnity
Unless it is circumstantially obvious that the client is not the copyright holder of the source file, it is assumed that the client is the copyright holder and assumes full responsibility for any copyright infringement, and Cacao Editions cannot be held liable in any way. Cacao Editions may request written release from the copyright holder before making prints from the file if it is clear to us that the client proposing the print project is not the copyright owner. Cacao Editions retains all rights to refuse to print offensive material.